About Alison Tolman-Rogers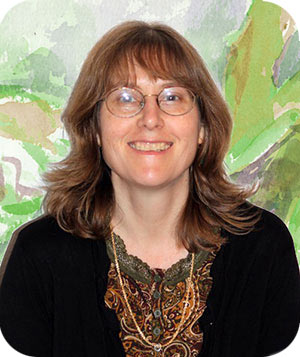 Alison studied studio art at Brown University, specializing in artists' books and printmaking. Her study included courses in drawing and painting. During this time, she exhibited sculpture and prints in several student exhibitions. After graduating, she took courses in design, watercolor, printmaking, book arts and video editing at The Art Institute of Boston, The Museum of Fine Arts, Boston, and The Kaji Aso Studio.
Alison recently finished illustrating a children's book that she wrote with her brother, Tom Tolman, about the trials and loves of Bertha Bat, and her various animal friends.
Some of Alison's other interests include playing acoustic and electric guitars, quiltmaking, and watercolors.
As a freelance designer for over 20 years, she has worked with a wide variety of artists, musicians, and organizations.
---